Cookscape is a well-known brand in the field of manufacturing and marketing modular kitchens for the last 22 years, over the years, been widely recognized as a one-stop store for home interiors offering comprehensive solutions – from concept to execution. We offer the entire range of well designed, functional home furnishing solutions from Modular kitchens, Wardrobe, Study units & other Modular Woodwork, all organized in the most convenient and user friendly manner.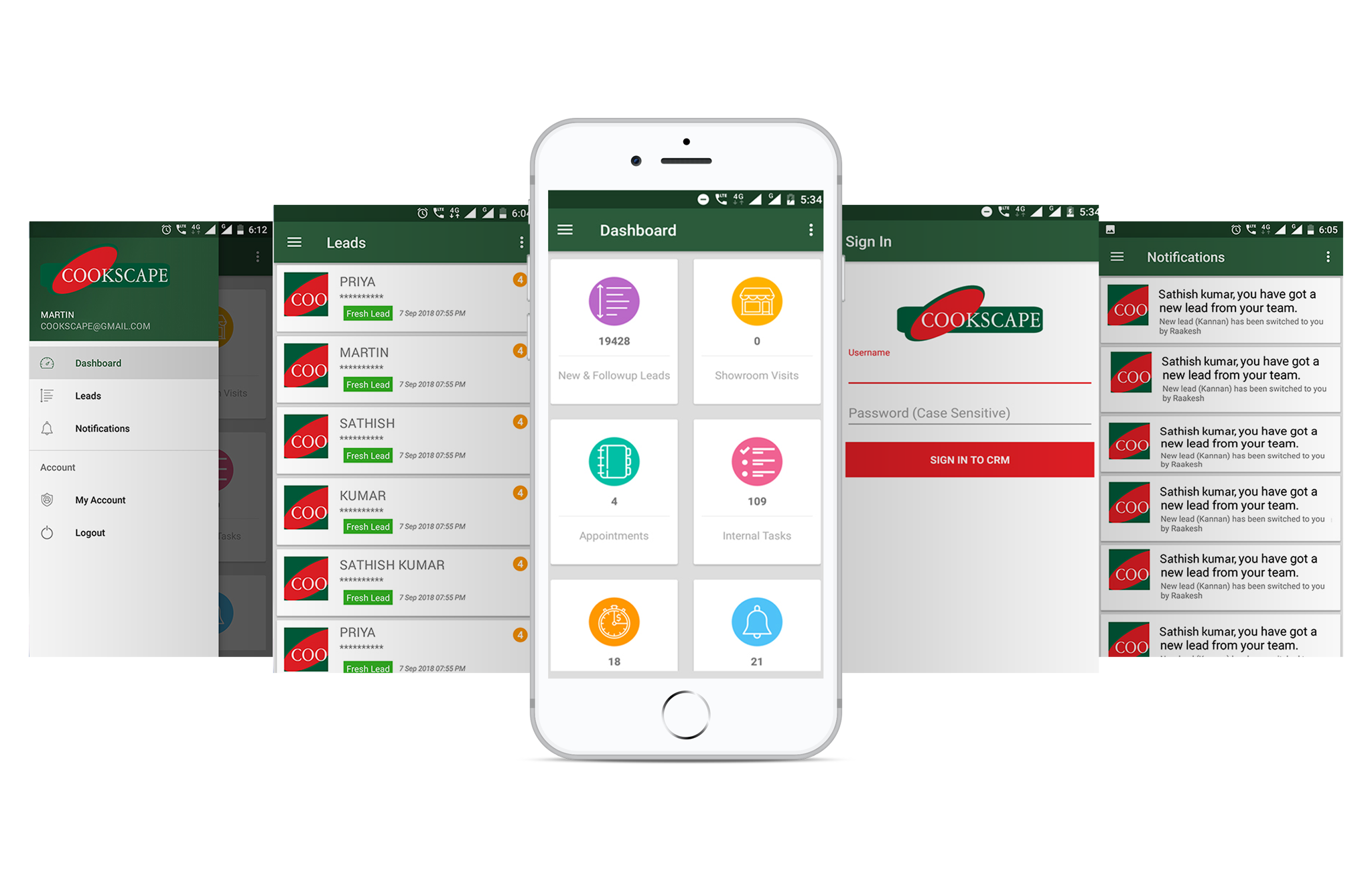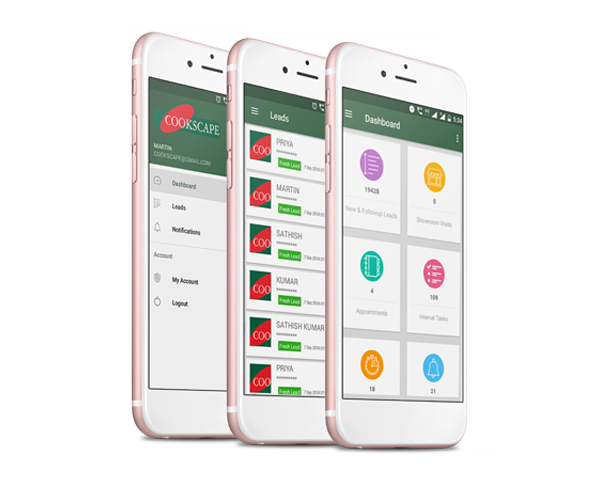 We have built a customer relationship management app for cookscape. From getting lead from source to convert them to business closure, every process is automated. Leads will be assigned to agents by admin and each will be tracked till closure. With advanced features, our mobile CRM can be so effective.
The customized back end helps for an analytical view of the app and also helps to generate reports. The app can be integrated with any sources such as a website or any third-party app.
Want to have a customized mobile app for business?