Dangote Group is striving for self-reliance in Nigeria in all the sectors where it operates and has drawn up ambitious plans to set up world-class projects in new realms such as Agriculture, Petroleum Refinery & Petrochemicals, fertilizer, and Telecom. The Group has almost single-handedly taken Nigeria to self-sufficiency in cement and is expanding rapidly across Africa, helping other countries achieve the same.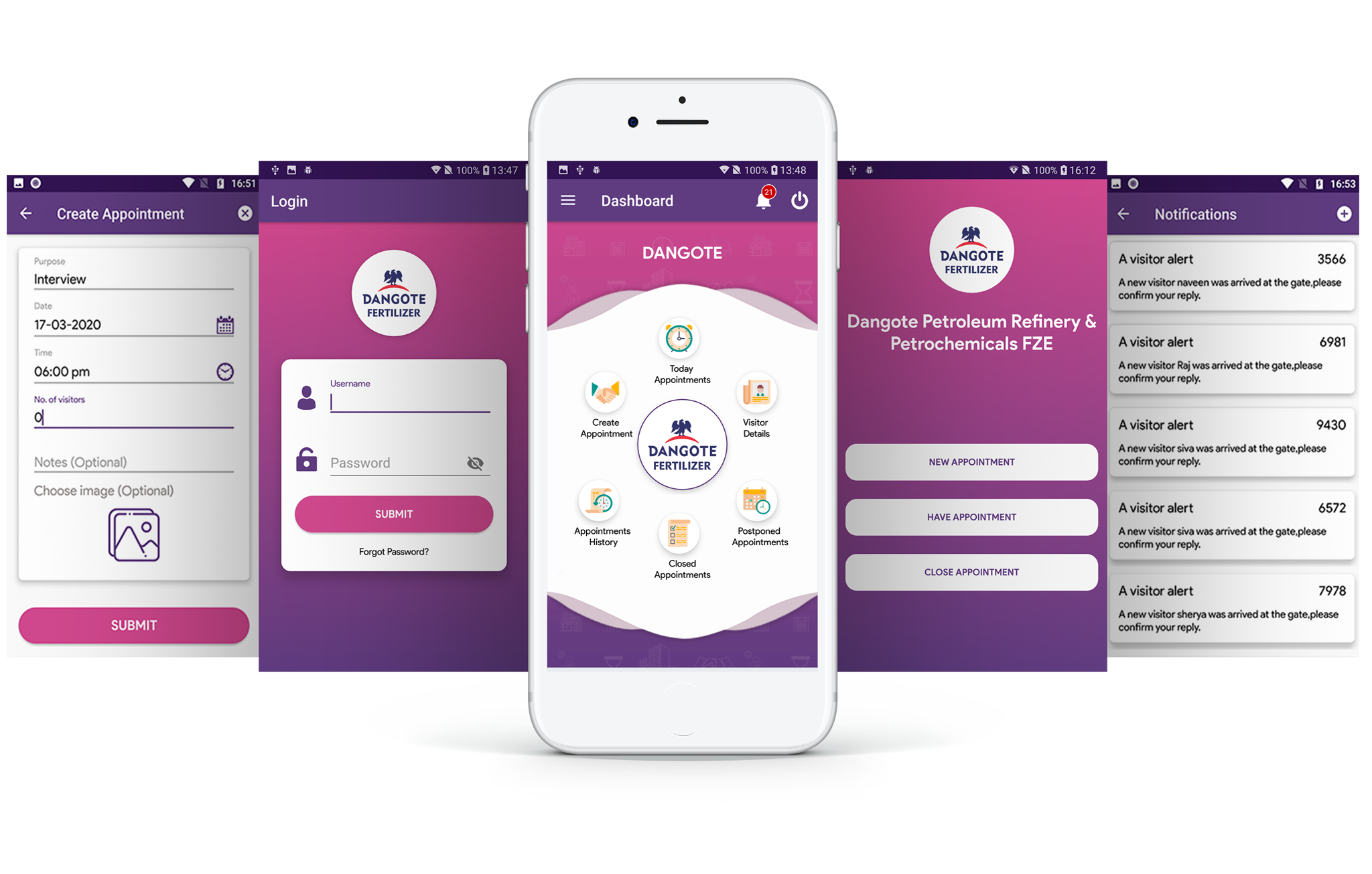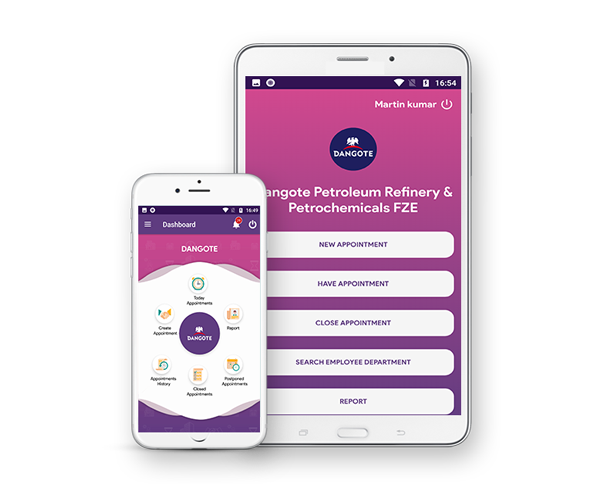 Visitor Management Application for Dangote Petroleum Refinery & Petrochemicals FZE. Paperless visitor management is our primary object.
In the security gate, the kiosk will be placed to take the entry procedure which is taken by the visitor itself. By our VMS an employee can schedule their visitor meeting with visitors and also can track their meeting history.
Digital visitor management reduces the security breach and makes no data loss. Utilize the existing visitor's data to enhance security features inside the campus.
Want to have a customized mobile app for your business?