Day21 resolves all the complications that institutes face in bulk ordering. We stands for convenience, quality brands and low prices our successful prototype makes ordering wholesale a truly hassle-free experience.
We bring digital to B2B trading and change the way of purchasing. through our app, we aim to make shopping simpler and focused to get what our user wants.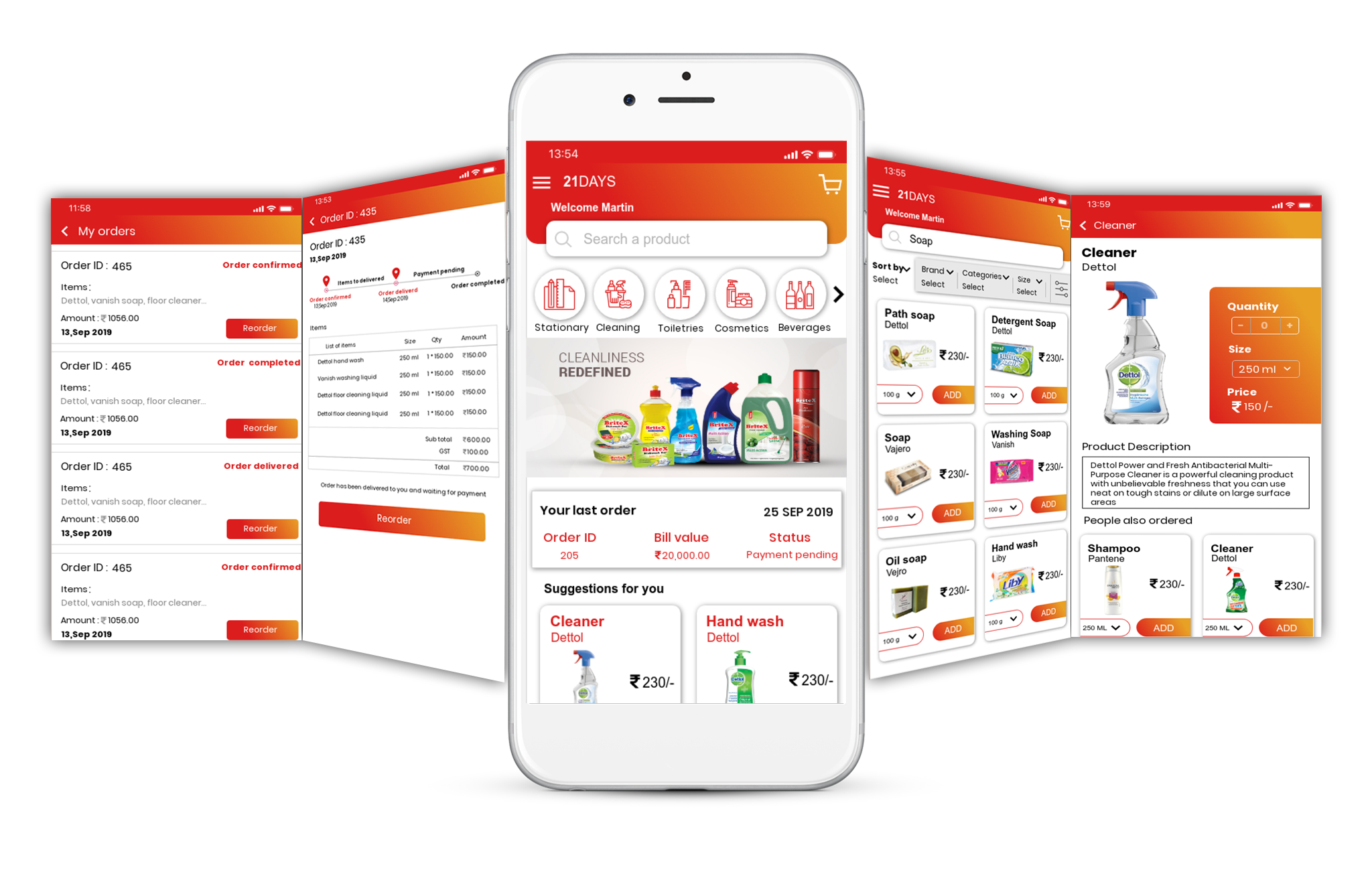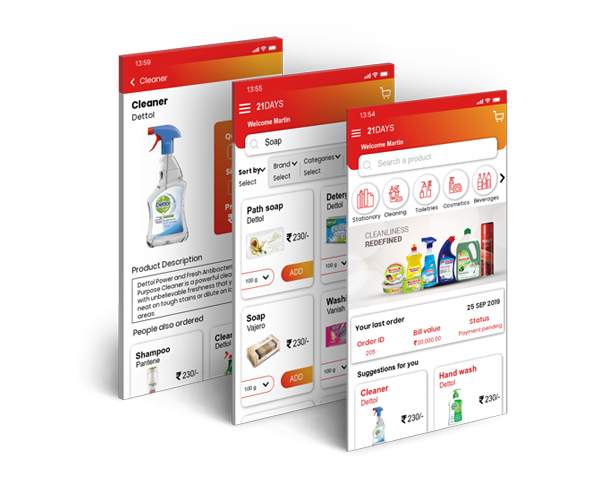 It is an E-commerce platform for institutions. As delivery needs to be validated, Professional Identity must be verified through the app before user starts to purchase. We have created a distinctive system to run business and Integrated unique functional features for a better experience for users. Reach us for more information.
Want to have a customized mobile app for your business?