Farmvalli Founded Farmvalli at 2019 in constructing the Natural Farming Method around India after seeing the Society adversely depended on Fertilizer produced Vegetables & fruits." We let the Farmers grow and Society free from diseases.
They bring in Rent Nearby Farm services for Family togetherness by farming on their own and adopting the technique of growing local organic food and improving the Community, land and our livestock.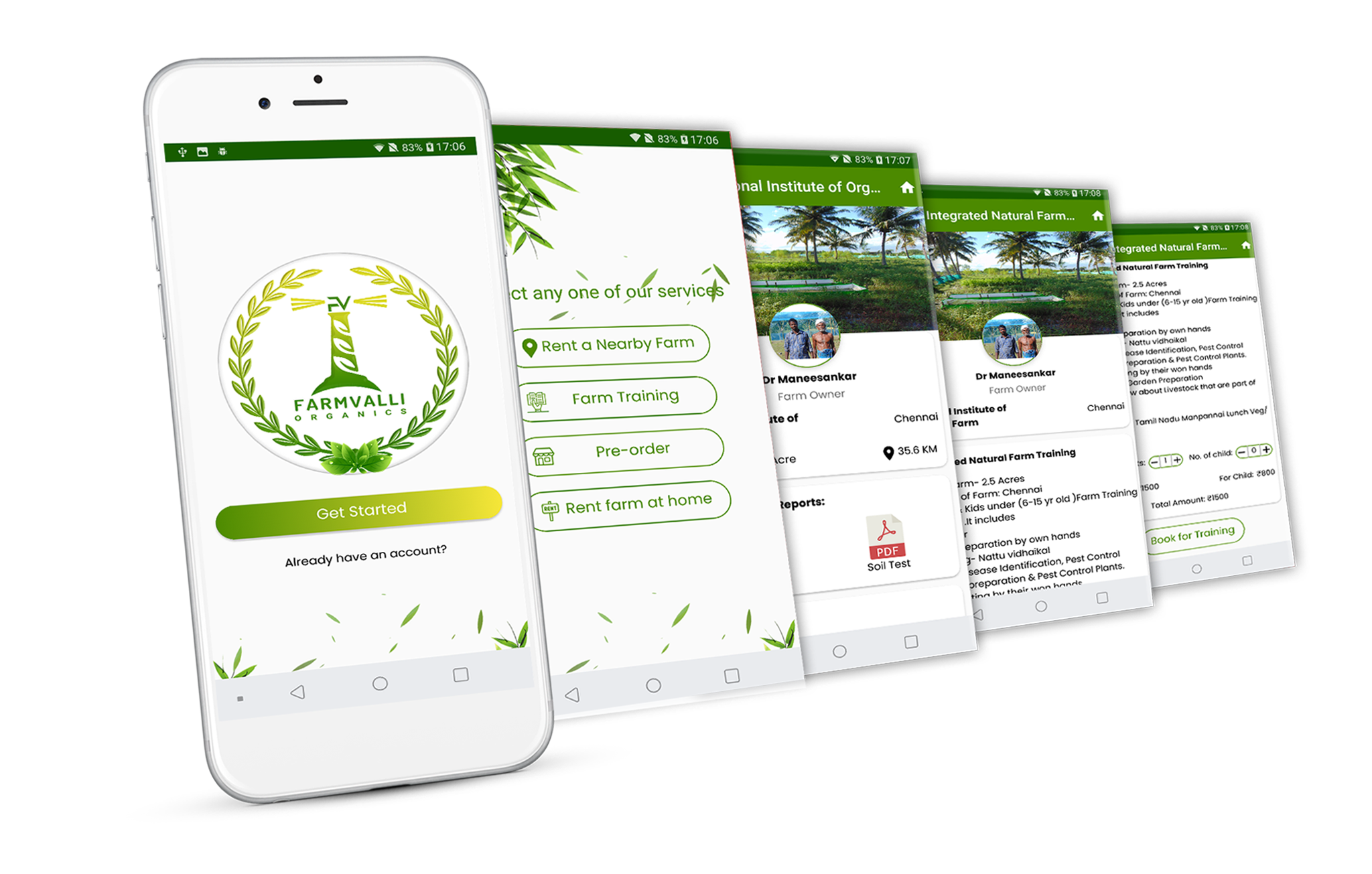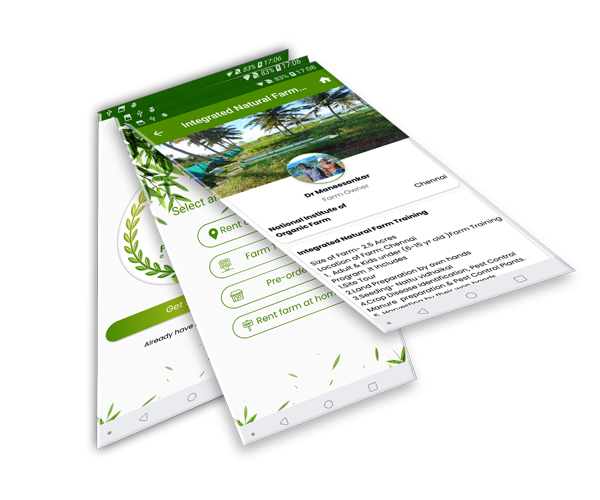 Farmvalli is not an orthodox app. It has a unique business model in the market. In order to meet the requirements, we have designed hassle-free UI for users. From the search for a product based on the customer location to let the user choose the farm on a rent basis, Users would never be stuck at any point.
The app differentiates into four divisions based on operations such as rent a farm, farm training, Subscription of daily essentials, and buy products online.  To get an app like this or customized app for your business, Reach us.
Want to have customized app for your business?